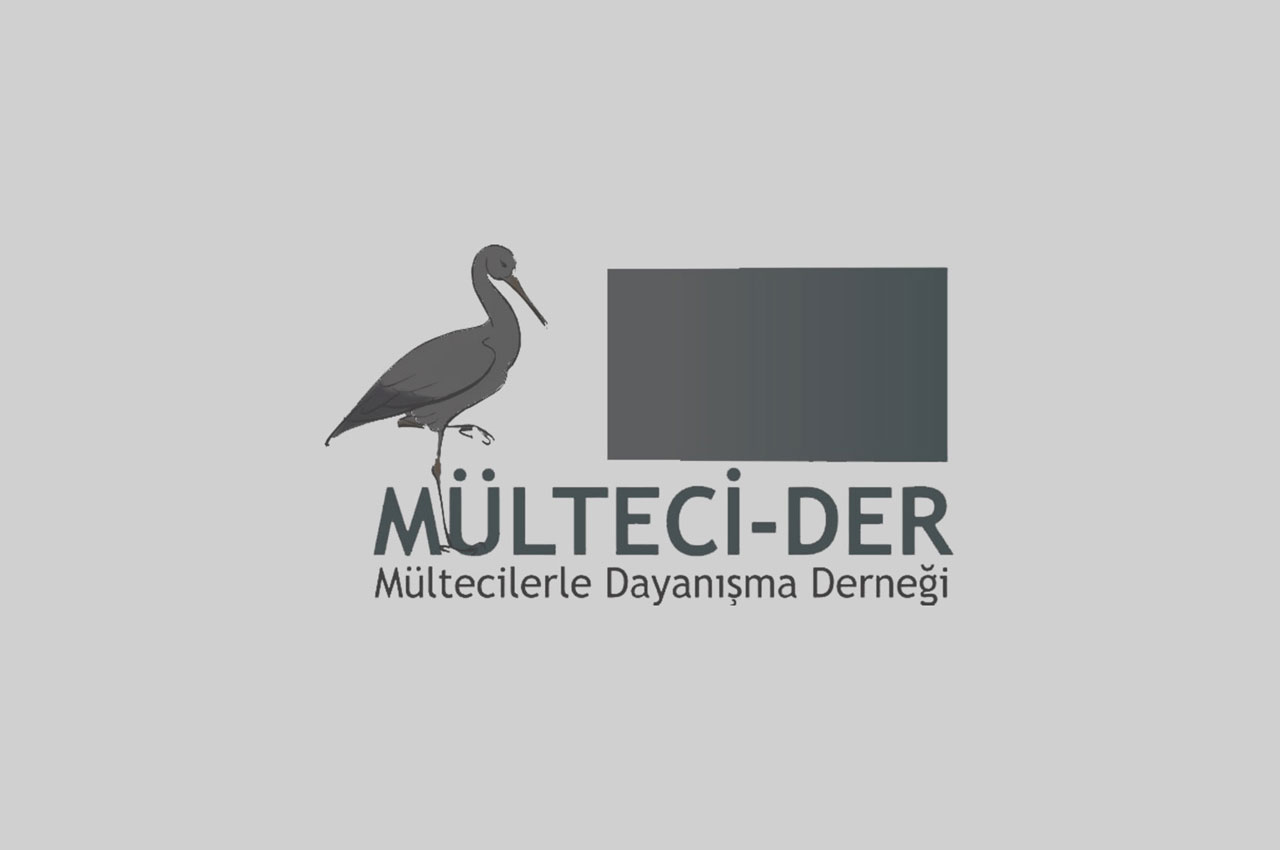 Announcements
ASSOCIATION FOR SOLIDARITY WITH REFUGEES (MULTECI-DER) PART-TIME CONTRACTED LAWYER JOB POSTING
ASSOCIATION FOR SOLIDARITY WITH REFUGEES PART TIME CONTRACTED LAWYER JOB POSTING
Mültecilerle Dayanışma Derneği (Mülteci-Der), dil, din, ırk, milliyet, etnik kimlik, cinsiyet, cinsel yönelim, cinsiyet kimliği, yaş, engellilik, politik görüş farklılığı, hukuki veya sosyal statü ve diğer nedenlere dayalı hiçbir ayrım gözetmeksizin başka bir ülkeye göçe maruz kalmış mülteci, sığınmacı ve göçmenlerin hak ve hizmetlere erişimi için çalışan bir insan hakları ve insani dayanışma örgütüdür. 31 Ocak 2008 tarihinde İzmir'de kurulmuş olan Mülteci-Der, Türkiye genelindeki hizmetlerini İzmir'deki ofisinden yürütür.
Mülteci-Der,  
It provides individual legal and protection consultancy to ensure effective access to rights and services under national and international law for persons and immigrants who have left their country due to forced migration.
It carries out studies for effective access to existing protection mechanisms in line with the needs of people who are subjected to forced migration and immigrants with special needs.
It carries out information, awareness and capacity building activities so that the access to the rights and freedoms of the serviced group can be better understood by different stakeholders such as refugees and local communities, national and international organizations, the media and various professional groups.
It carries out advocacy activities at local, national and international levels in order to ensure that the legislation and practices regarding asylum and migration reach a decent level and comply with international standards.
 All services of Mülteci-Der are free of charge.www.multeci.org.tr More information about the institution can be found at
 Part Time Contract Lawyer Job Description
Working as a part of Mülteci-Der team, the part-time contract lawyer fulfills the following duties and responsibilities:
Türkiye'nin farklı illerinden bireysel başvurucuların adalete erişimlerine destek olacak faaliyetleri yürütmek, Derneğin çalışma alanına giren ve dernek tarafından belirlenecek davaları gözlemlemek, gerektiğinde adli ve idari süreçlerde vekil sıfatıyla yasal temsiliyet sağlamak;
Dernek tarafından belirlenecek emsal davaları açmak, takibini sağlamak;
Başvuruculara hak ve yükümlülükleri, mevcut yasal ve koruma mekanizmaları hakkında, yüz yüze veya telefonla verilen hukuki danışmanlık ve desteğe katkıda bulunmak;
Hukuki konularda odak grup, farkındalık geliştirme, bilgilendirme, kapasite geliştirme vb. toplantı ve eğitimlerine destek vermek ve izleme-değerlendirme sürecinde yer almak;
Hizmet verilen gruplara yönelik hukuki konularda yazılı ve görsel bilgilendirme materyallerinin hazırlanmasına destek vermek;
Hak ve hizmetlere, adalete erişime ilişkin güncel durumun, mahkeme kararlarının takip ve raporlanmasına destek vermek;
Derneğin çalışmalarında minimum standartların, rehber ve araçlarının, tutum belgelerinin, strateji ve politikaların geliştirilmesine katkıda bulunmak;
Gerektiğinde kuruma ilişkin diğer hukuki işlere yardımcı olmak;
Görevlendirme halinde ilgili toplantı, eğitim, atölye çalışması vb. çalışmalara katılmak; ulusal ve uluslararası diğer paydaşlarla ilişki kurmak;
Verilen diğer görevleri yerine getirmek.
Required Qualifications
Graduated from the Faculty of Law and completed the internship period; have at least five years of professional experience;
Experience in receiving and evaluating legal applications and applying to relevant human rights mechanisms;
Having knowledge of immigration and asylum law, human rights and non-discrimination and having at least 2 years of working experience in this field;
Familiarity with litigation and strategic litigation;
To master the interview techniques with the applicant in applications for violations of rights;
Being able to evaluate legal applications quickly in the process and meticulous about business follow-up,
Being suitable for team work, able to communicate effectively with team members and all stakeholders within the framework of respect for human rights and dignity;
Have strong communication skills;
Adapting to flexible working hours when necessary, fulfilling assignments outside the city;
Be able to adapt to the principles of the association and the corporate culture;
To have the skills of expression, reporting and documentation in written and verbal;
Being able to use MS Office programs (Word, Excel, Access, Outlook, PowerPoint) well;
Preferably have good English reading, writing and speaking skills;
Preferably to have worked professionally or voluntarily in the civil society field.
Additional info
1 person will be recruited for this position. If a suitably qualified candidate is identified, he will be expected to take office in early July 2021. Term of office until early July 2023; however, the lawsuits that have been filed will be demanded to be finalized.
The part-time contract lawyer will be expected to be at the Association's office in Izmir at the designated times; If necessary, travel out of the city will be possible.
Application Method: Those who want to apply for this position should send their CV and Letter of Intent with the title of "SAV-2021" and via e-mail to Ofis@multeci.org.tr
Candidate's educational background and work experience; verbal and written skill level, if any, in other language(s); current city of residence and contact information; It is expected to include the names and contact details of 2 reference persons.
The letter of intent is expected to include information about why the candidate is suitable for the position, his expectations and possible contribution to the institution and its services, and why he wants to work in our institution.
This posting will remain open until 27 June 2021. Applications received after this date and which do not include the required CV and letter of intent will not be accepted. Early applications are encouraged. After the initial evaluations, only the shortlisted candidates will be contacted and also interviewed.
The Association for Solidarity with Refugees is against discrimination based on age, religion, race, gender, sexual orientation, ethnic origin, disability and similar reasons.
"Within the scope of the Law on the Protection of Personal Data No. 6698 published in the Official Gazette dated 07.04.2016 and numbered 29677, with your application to this announcement, you agree that all your personal information in your resume will be shared with the Association for Solidarity with Refugees and that this information be kept."